IT SUPPORT SERVICES IN DALLAS TX
#1 Dallas Managed IT Support Company
Are you looking for a trusted Managed IT Support Company in Dallas, TX? On-Site PC Solutions is a team of well-trained experts who provides customized IT solutions. We support many small, medium, and large businesses here in the DFW Metroplex. 
We're up to date with tools and trends. So, your company will always be armed with the most recent cutting edge technology solutions. Instead of you upgrading equipment with every update, we take care of that for you with our Managed IT Support Services.
CERTIFIED PARTNERS
We've partnered with globally recognized industry leaders to provide cutting-edge service.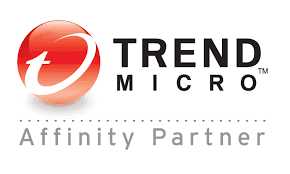 Managed IT Support Services
Customized IT Support Solutions
On-Site PC Services offers various Managed IT Support Services in Dallas Fort Worth. We handle infrastructure optimization, security, recovery management, data security, connectivity, desktop management, network security and support, desktop management, platform support, system integration, training & training support, hardware & software integration, configuration management, cloud solutions, and system diagnostics.
Our Managed IT support in Dallas, Texas, is tailored to meet the requirements of any large, small, and medium-sized business across the Metroplex. We provide unmatched service and solutions including an in-house technical team with remote assistance, including installation, configuration, backups, security, network monitoring, and data recovery. 
Remote IT services are highly cost-effective and, coupled with these other services, provide businesses with a comprehensive solution tailored to their unique needs and budgets. The technological infrastructure provided by these service providers is designed to meet the current day technology demands and deliver state-of-the-art technology solutions.
What Solutions Do We Provide?
Our solutions come with state of the art hardware and include storage, routers, switches, servers, security systems, storage doors, and management solutions. With the latest technological innovations in networking technology, the customers can get a complete solution for their IT needs, including tailored managed services with the newest hardware available in the market.
Benefits of a Managed IT Support Company
There are numerous ways of outsourcing your IT Department can benefit you. Here are a few of the most popular reasons.
Experts At Your Fingertips
Our Dallas Managed IT support services are provided by experienced professionals who have hands-on experience and knowledge in the field and are always ready to give quick solutions and ensure maximum benefits. Having this team in place means we're ready when a disaster occurs.
Save Time  & Money
Outsourcing to On-Site PC Services can reduce your operational costs and boost your productivity. You get to implement the latest security measures and data backup without the high in house employee cost.
No Equipment To Buy Every Update
Instead of purchasing new equipment, On-Site PC Services handles all of the equipment and upgrade costs you would've otherwise incurred. We stay up to date with the latest hardware trends so you don't have to.
Technical Support
Another advantage of using a managed service provider is that many offer technical support to their clients regularly. If an application fails or there is a hardware failure, the computer service company knows how to get the business back quickly.
What Is IT Support Management?
Understanding Managed IT Support
IT service management ensures that IT systems are operating efficiently by improving their availability and handling business requests. IT Support Management, also known as service management, service planning, or system management. 
Information Technolgy
The everyday use of the term, Information Technology, involves designing and implementing information technology infrastructure and networks to deliver computer systems and support applications and devices.
IT support services aims to enhance IT productivity by improving system scalability, extending IT service, managing system growth, and helping IT, departmental managers meet the demands of an increasingly competitive and demanding industry.
What's the Overall Goal of Managed Services?
IT Support Management's principal goal is to extend IT services' and delivering maximum value. IT support management requires a systematic approach to addressing each company IT wants and needs
Some of these include a proactive service delivery model, event-driven support, and modeling and metering. This technique helps On-Site PC Services to proactively measure performance improvements in your IT department.
REQUEST YOUR CONSULTATION