OUR COMPANY
DALLAS/FT. WORTH'S TRUSTED IT SUPPORT
On-Site PC Services has been providing IT support to Businesses in the Dallas/Ft. Worth area since 2001. Our team consists of several members possessing a vast array of IT skills. From VOIP to Server Support, to custom networking solutions, to cloud based email solutions; we've got it all. Our wide range of expertise will give you peace of mind knowing your systems are protected 24 Hours a day so that you can focus on your business and let us handle the rest!
We are seasoned Computer professionals who understand how your systems work and more importantly–how they can and should work!
Our sincere goal is to provide the absolute best quality service with a much higher level of personal support. We've experienced a lot over the last 15 years of doing business and understand that small business owners and their employees prefer and value our kind of dedication to their needs vs dealing with larger IT support companies.
CERTIFIED PARTNERS
We've partnered with globally recognized industry leaders to provide cutting-edge service.
BRIAN DAVIS
Founder & CEO
As President of On-Site PC Services, Brian specializes in project management, customer account management, sales management, and technology consulting. Brian has gained most of his knowledge from the 10+ years he spent working for large corporate firms and understanding the processes and procedures that worked for those companies. This has allowed him to apply those same Industry leading standards to smaller companies, that may not have the budget of a large corporation, but still require the same levels of protection and support to effectively run their Business. Brian is passionate about his company and has learned that hiring the right people to do the job is the key to growing a successful IT Support Business.
CASEY DAVIS
COO & Systems Engineer
Casey wears many hats at On-Site PC! Casey leads a team of dedicated support engineers to successfully support our growing number of Small Businesses clients. Casey's responsibilities include providing expert workstation and server support that encompasses all Windows platforms, Amazon Web Services, VMware, Microsoft Exchange, Disaster Recovery, and HIPAA compliance. Casey has over 15+ years of industry experience and holds numerous CompTIA and Microsoft Certifications.  Casey also designs all of our client environments and has lead the project team in many successful migrations over the years!
JOHN DYKES
Support Engineer
John joined our team in 2021 and brings 13 years of IT related experience to the table. John thrives on providing excellent customer service and is all around Helpdesk expert!
CONNOR MORGAN
Support Desk Engineer
Connor is our newest member of the team and brings over 5+ years experience working in IT, with a majority of his time in the Corporate IT sector.  Connor brings a wide array of knowledge in areas of hardware support, networking, and overall top notch customer support.
WARDA RAINONE
Operations/Billing Manager
Warda has perfected the concept of customer service! Warda has an infectious personality that keeps our clients feeling very happy knowing that Warda will always make customers her top priority. Her responsibilities include but are not limited to Office Administration, Service Desk Dispatch, procurement, billing, inventory management, and customer relations.
JUSTIN WILLIAMS
Lead Support Engineer
Justin Williams joined our team in 2015 and brings with him years of experience in the MSP environment, supporting Small Businesses ranging from Help Desk to Network Administration. Justin's high level of detail and his ability to quickly resolve customer requests is critical to the success of On-Site PC Services.   As of 2019, Justin was promoted to Lead Support Desk Engineer, way to go Justin!
ANDREW SWEENEY
Support Desk Engineer
Andrew joined the OSPC team in 2017 bringing a wide range of server & virtualization knowledge with him, along with a vast knowledge of hardware. Andrew also has a degree in Networking and Infrastructure Administration.  Andrew's ability to solve complex problems quickly while providing excellent customer service are some of his greatest qualities.
GRAHAM CAMPBELL
Field Engineer
Graham joined our team in 2018 and brings with him 3 years of exemplary sales and customer service experience. Graham also recently graduated from the University of Texas at Arlington and is looking to spread his wings in the IT world. As a Field Engineer Graham is responsible for fielding and maintaining IT systems across a multitude of client environments.
KENNETH KRAFT
Support Desk Engineer
Kenneth has over 6+ years experience working in IT . His vast knowledge in areas of hardware support and project execution is critical for us to resolve issues out in the field quickly and to complete projects, on time, for our clients.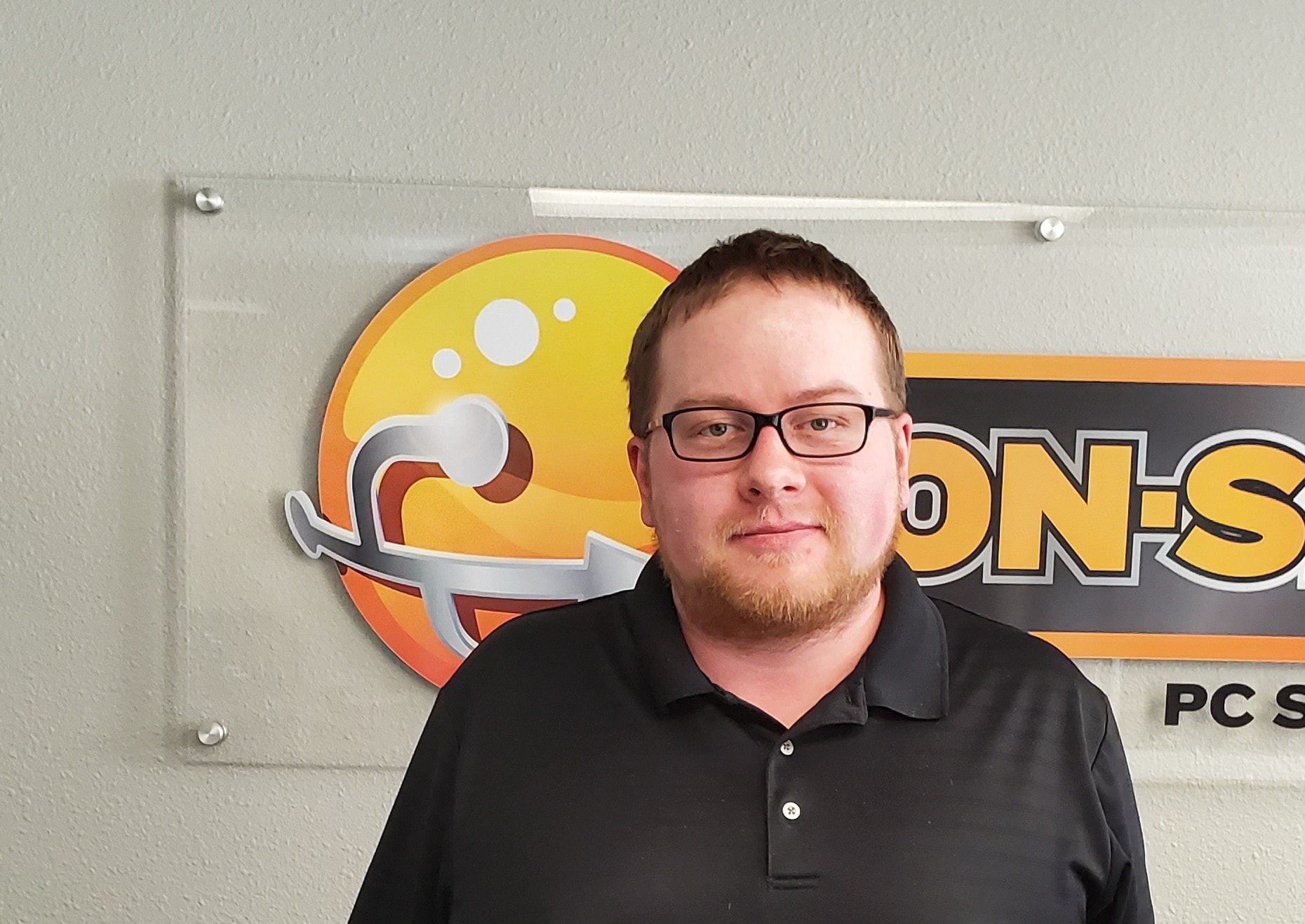 CHASE HARTHUN
Support Desk Engineer
Chase joined the team in 2019, with 4 years of onsite and remote support experience, 3 CompTIA certifications and 2 Mac certifications.  Chase uses his wide range of practical desktop support experience to solve issues effectively and efficiently.
JOEL EASLEY
Lead Field Support Engineer
Joel joined our team in 2020 as our Lead Field Technician.  Joel comes to us with over 12 years experience as a IT / Field specialist ranging from Tier II support, Active Directory & MS Exchange, virtualization, server administration, project management, and network administration.  With this experience, Joel makes quick work of solving complex problems while onsite.
BRIAN DAVIS
CASEY DAVIS
JOHN DYKES
CONNOR MORGAN
WARDA RAINONE
JUSTIN WILLIAMS
ANDREW SWEENEY
GRAHAM CAMPBELL
KENNETH KRAFT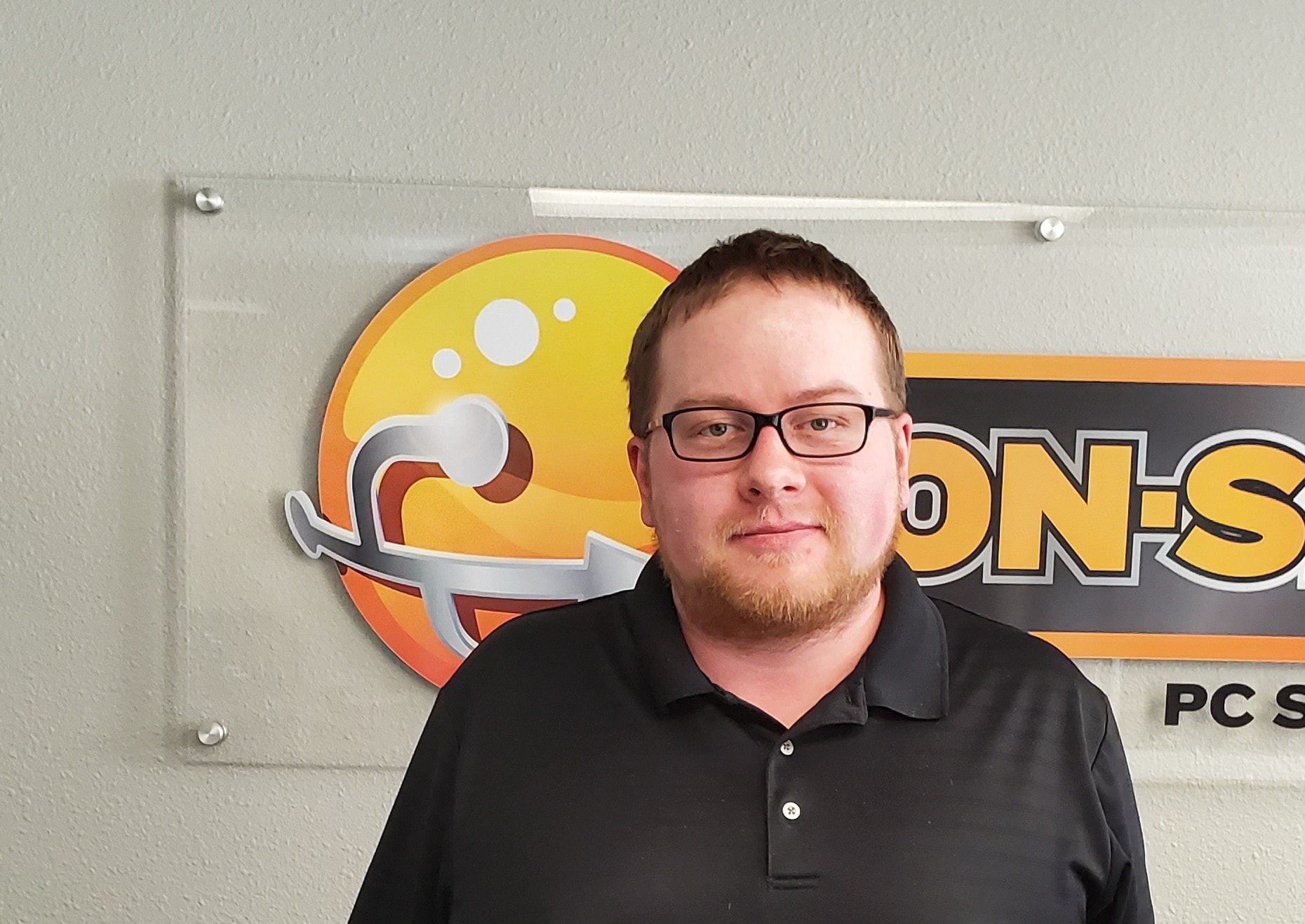 CHASE HARTHUN
JOEL EASLEY