#1 Grapevine Managed IT Support Company
IT Services Grapevine TX – On-Site PC Services offers Managed IT Support Services in Grapevine, Texas. Our managed services are perfect for all size businesses. Let us show you the advantages of our managed IT services today!
We will answer your questions about set-up, ongoing training, cost, and what services are best for your business. See how fast our team can get your business up running, safe, and up to date. Get a free IT Assessment below for your Grapevine business.
IT SERVICES GRAPEVINE TX CERTIFIED PARTNERS
We've partnered with globally recognized industry leaders to provide cutting-edge service.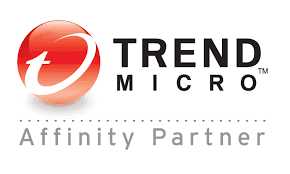 Grapevine Managed IT Support Provider
Managed Support – IT Services Grapevine TX
On-Site PC Services offers IT Support Services in Grapevine, TX, for businesses. Our IT Support team provides a full range of solutions that we customize to meet all companies' unique needs. IT professionals at IT Support Services in Grapevine, TX, are trained to provide comprehensive information technology services to their clients.
We will assist you with a wide range of solutions to help you reduce your cost base. We do this by automating business process improvements while providing improved information technology security. Cyber Security provides information on managing information technology, such as computer network security, threat management, information technology planning, data backup/ Disaster Recovery, network security, and much more.
Hands-OFF IT Support
As a business owner, you have many responsibilities. One of these responsibilities is managing the day-to-day requirements of your business. Hands-Off IT Support Services in Grapevine, TX, can help you reduce your business cost by improving your data security. By implementing these services, you can protect your critical data from unauthorized access, improve staff productivity and efficiency, improve your cash flow, and reduce your overall operational cost.
Data Security
Improving data security will help you in two ways. First, it will help you save money by reducing the cost of having to pay out-of-pocket funds to fix problems associated with unauthorized access or otherwise reduce the risk of having your information breached. Second, it will help you manage your time by making the task of managing your own IT department less stressful and more effective. These services will increase your ability to focus on running your business successfully. In the long run, this can mean increased profitability.
Cyber Security
Cyber Security at IT Support Services in Grapevine, TX, includes a comprehensive range of services that address all aspects of information technology. The Company can help you implement information technology policies, develop information technology policies, create and modify your computer network, provide software, hardware, training, and consulting services, provide security for information technology infrastructure, and much more. We also offer disaster recovery services as a convenience to their clients. What are some of the items our cyber data security team can help protect you against? Let's take a look!
Network Security
Networking Security is what protects your networks from unauthorized access. We will design and install firewalls, intrusion detection systems, and more advanced security systems to protect your network from attacks from both inside and outside the system. With their expertise, we can design and install secure networks for both personal and business use. You can install a firewall at any place in the network or just in one part. We can also detect intruders in your network much more quickly than an unsecured one and can block them before we gain access to your files.
Information Technology Security is a crucial component of On-Site PC Service's success. It is one of the critical elements of their core business. With a reliable security program, companies can be confident that sensitive and confidential information is safe and secure. A top Grapevine IT Support Provider, we have security and monitoring layers to provide you with the most comprehensive protection available. Their mission is to continuously improve their technology portfolio to give you the most comprehensive information technology and network security available.
Additional IT Services Grapevine TX
Other Grapevine IT Support Services include:
network planning
training
implementation
training courses
tutorials
on-going support
security updates and maintenance
and integration of new systems.
All these services are designed to help your business grow and succeed. When you choose On-Site PC Services for IT Support Services for your Grapevine, Texas business, you can be confident in knowing that we will address all of your security and networking concerns. Our team is committed to meeting all your networking and information technology needs.
Not in Grapevine? We offer IT Support Services in the DFW Metroplex for small, medium, and large businesses.
REQUEST YOUR CONSULTATION