IT SUPPORT SERVICES IN RICHARDSON TX
#1 Richardson Managed IT Support Company
On-Site PC Services offers Managed IT Support Services in Richardson, Texas. Our managed IT services are a perfect fit for businesses today. Take advantage of our experience and technology to drive your IT department to the next level.
We work with the small, medium, and large companies in Richardson, and throughout the Metroplex. We offer a free assessment to determine your needs and budget. We will answer your questions about set-up, ongoing training, cost, and what services are best for your business. See how fast our team can get your business up running, safe, and up to date. Get a FREE IT Assessment for your Richardson, TX area business.
CERTIFIED PARTNERS
We've partnered with globally recognized industry leaders to provide cutting-edge service.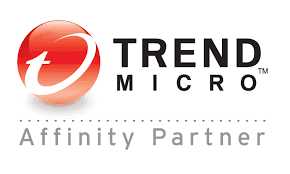 Richardson Managed IT Support Provider
Managed IT Support Services for Richardson, TX Businesses
IT support services in Richardson, Texas, are available from On-Site PC Services. We offer companies managed services on-site or virtually. We also provide IT support round the clock.
When choosing an IT support provider in Richardson, you want to choose a company that offers an experienced team that will resolve your technology issues quickly and efficiently. You also want to choose a provider who can provide guaranteed time frames for their IT support round the clock. Furthermore, you need to find an IT support provider who provides the resources to solve problems quickly and keep their customers abreast of new developments and solutions. You want to find an IT support provider who can offer troubleshooting services.
IT support services in Richardson, Texas, can include hardware and software repairs, installation and maintenance of computer networks and servers, support for specific applications such as MS SQL, Windows Exchange, FTP, Java, Flash, SharePoint, and many others. Many companies also offer optimization and security services on various networks, including private and public networks. They can also provide backup services round the clock. Many IT support services provide application security audits, security assurance, incident response, and network management services.
Types of Managed Services
There are many types of IT managed services in Richardson, Texas. Some of the benefits include:
We Also Offer:
database management
network configuration and setup
desktop and laptop support
system diagnostics
telecommunication system
network services
and network maintenance services.
Our IT managed services also include consulting services. IT support in Richardson, Texas, can also include management services for specific business requirements.
Benefits of Managed IT Support Services
Security, Troubleshooting, & Maintenance
IT help can also provide network planning and security, troubleshooting, and maintenance of networks, backup facilities, email security, network marketing, and virtualization services. They can also offer disaster recovery services and disaster recovery planning. IT helps in Richardson provide process service, circuit testing, trace testing, voltage and analog detection, and validation services. Some IT help in Richardson can also offer ATM, credit card processing, and wireless solutions. With so much to offer and so much technology at our fingertips, it's easy to see why people in Richardson have such high expectations for their computer and Internet service providers.
Enhance Your IT Structure
IT managed services in Richardson, TX, give people the tools, knowledge, and experience to build and enhance their IT infrastructure. A company's IT infrastructure is its collection of network equipment and software interconnected to one another to provide a computing environment. IT helps in Richardson can help maximize the full potential of this infrastructure. IT managed services in Richardson can help ensure a robust network that meets a company's users' needs. It can also help customize networking according to the specific needs of individual departments and offices.
Improve Productivity
Our IT managed services will provide your Richardson, TX, business the potential to improve productivity in many ways. A company that is organized and able to deal with IT-related issues is more likely to operate at maximum capacity. On-Site PC Services will help provide the staff members of a company with the training, knowledge, and experience they need to stay on top of all IT related issues. They can also help train and certify staff to provide them with the additional training they may need to perform their job duties. IT support in Richardson is also an excellent way for a company to insulate itself from outside threats and keep its internal IT operations healthy.
Not in Richardson, Texas? We offer IT Support Services in the DFW Metroplex for small, medium, and large businesses.
Other DFW Metroplex Cities We Serve
REQUEST YOUR CONSULTATION